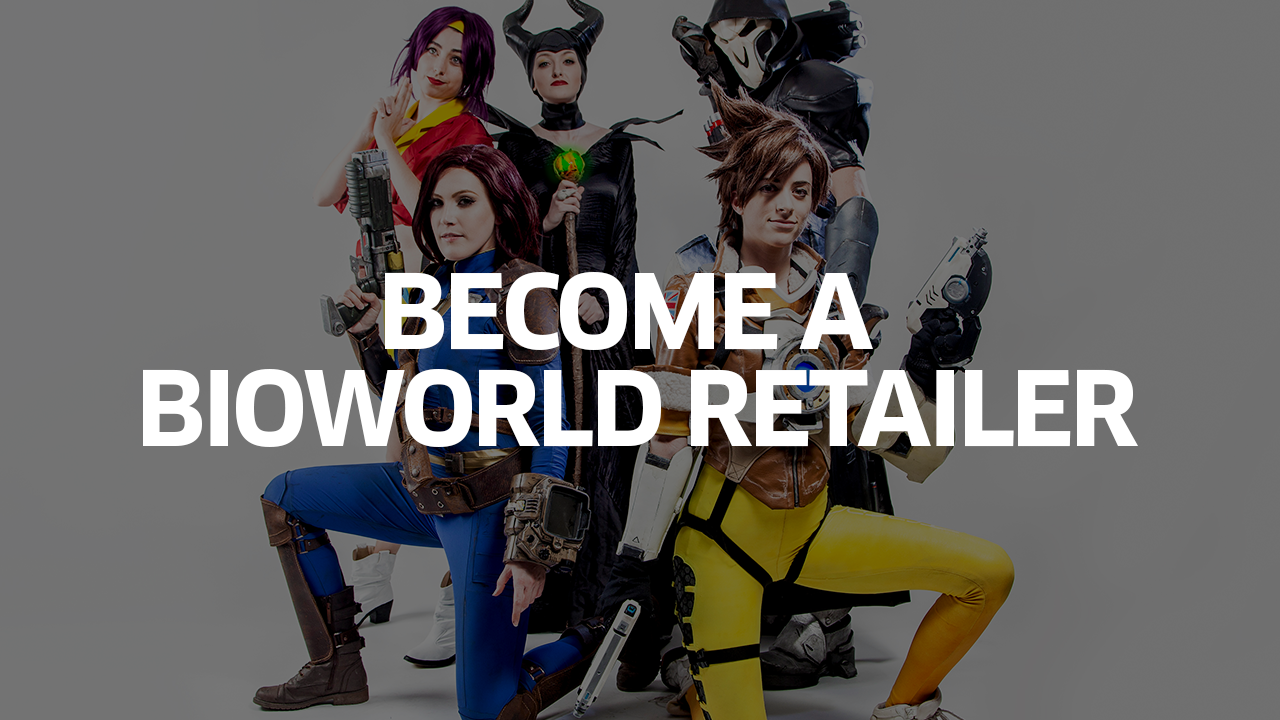 Thanks for your interest in Bioworld! We're excited to partner with you. At Bioworld, we keep an extensive inventory of licensed and branded apparel, accessories, and headwear for our wholesale partners to purchase through our user-friendly B2B website. Once your account is set up, you'll have access to all this — as well as a personal Customer Success Representative to help with anything you might need.
Terms:
Minimum order: $300.00
Apparel: 6 units per style (12 units for made-to-order prints)
Accessories: 1-3 units per style (depending on product category)
*We aim to ship product within 3-5 business days of receipt of order. Please note that size of order, product type, and seasonality may impact some deliveries (most product shipped from Texas).
*Credit cards can be processed through our website, and Net Terms are available for larger companies through CIT (please ask your Representative for more details).
*Your credit card order will be pre-authorized with a 10% freight charge. When the order ships it will be charged with the actual freight amount.
*Bioworld offers next day freight to most destinations for ground rates via DHL.
*Product distribution and sales must be within the United States unless otherwise authorized.
Inventoried product is not available to marketplace resellers. This includes customers who sell on (but, not limited to) Amazon, Wal-Mart, eBay, Jet, Groupon, Wish, Rakuten, Newegg, Overstock, Sears, Pricefalls, Facebook, and Bonanza.
If you have other distribution outlets such as brick-and-mortar stores or ecommerce websites, then you're still able to purchase! Just as long as you don't list the items on any 3rd-party seller marketplaces.
If you have any questions about this, please don't hesitate to reach out to us! One of our team members will be more than happy to help you.
---